"Smile We Care"
2014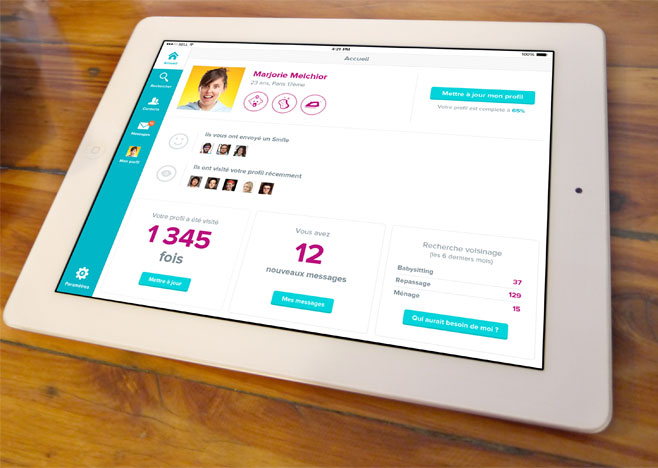 Smile We Care is a new french portal that lets people find caretakers and service personal matching their specific needs. Wether you need a nanny for your child, a new personal trainer or a gardner to take care of your greens the Smile We Care app lets use find someone offering exactly matching your needs. You'll be able to see this person's resume, their certifications and what other people have to say about them. You can then book the person directly from within the app.
I was contracted to develop the iOS application for iPad and iPhone. I was important to the customer while the app looks like a modern iOS 7 application it has to run with the same design on older iOS 6 devices. I had to develop a number of custom elements for mimick the destinct style of iOS 7 on the older platform. The app is also closely integrated with a number of social services like Facebook, Twitter and Google+.
I worked closely with Smile We Care's inhouse backend developers and external designers contracted by SWC to do the application's design.
The app is slated to be released in summer of 2014.
Technologies: iOS 7, iOS 6, Core Data, Core Animation, Facebook SDK, Google Maps, Google+ Login